Science Rendezvous
Date:
Saturday, May 13, 2023
Location:
TD Stadium (Stadium)

Export: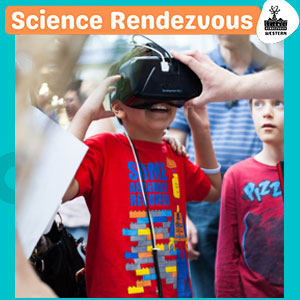 Science Rendezvous is an all-ages, fun-filled, and free-of-cost event where you and your family can engage in Science, Technology, Engineering, Arts and Mathematics (STEAM) activities led by Western University's budding scientists, and some wonderful community partners. No prior registration is required! We will be out there all day, rain or shine! Experience the joy of discovery with hands-on activities, and complete the Science Chase for prizes! With over 30 activity booths, stage shows happening all afternoon, and the evening finishing off with fireworks, it is sure to be a fun-filled day for everyone!
Event Type:
Audience:
Department:
Anatomy & Cell Biology
,
Bone & Joint
,
Brain and Mind Institute
,
BrainsCAN
,
Chemistry
,
Cronyn Observatory
,
Department of Computer Science
,
Don Wright Faculty of Music
,
Earth Sciences
,
Epidemiology and Biostatistics
,
Faculty of Arts & Humanities
,
Faculty of Education
,
Faculty of Engineering
,
Faculty of Health Sciences
,
Faculty of Science
,
Faculty of Social Science
,
Indigenous
,
Institute for Earth and Space Exploration
,
Physics and Astronomy
,
Physiology and Pharmacology
,
School of Mathematical & Statistical Sciences
,
Schulich School of Medicine & Dentistry
,
Visual Arts
,
Western Sustainability