Post-Degree Diploma Virtual Info Session
Date:
Thursday, January 28, 2021
Export: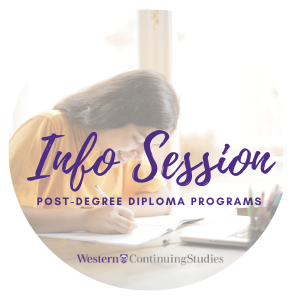 Post-Degree Diploma Programs are designed to provide students with specialized knowledge, skills and experience to differentiate themselves in the job search process. Diploma programs are designed to complement an undergraduate degree. Learn everything you need to know about our programs and ask any questions you may have. All diplomas include a practicum at an exciting site that suits your career goals, so you can practice your skills and jumpstart your new career.