MFA Thesis Exhibition - Rah: SuperNova | Artlab
Date:
Thursday, April 26, 2018
Location:
John Labatt Visual Arts Centre (VAC)

Export: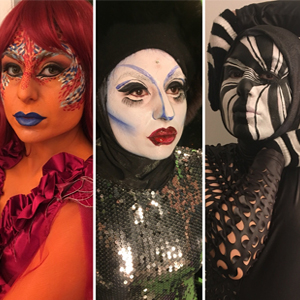 Please join us at the Artlab Gallery for the opening reception of the MFA thesis exhibition SuperNova, a new video installation by Iranian-Canadian digital and performance artist Rah. As an Iranian diasporic woman, Rah examines the values and ideologies of two different and occasionally oppositional sets of social norms and beliefs. She critiques the visual stereotypes and performative aspects that shape female gender identity and Iranian ethnic identity. Rah not only focuses on the means by which individuals express such identities but also critiques the value and legitimacy of identity and cultural expression. While performing racial and cultural stereotypes, Rah focuses on fantasy – be it the viewer's or her own – in an attempt to force the viewer to reflect on their relationship with the racialized female body.
The exhibition continues until May 9th, 2018.