Global Entrepreneurship Week at Western
Date:
Monday, November 18, 2019
Location:
Western University (Cross Campus)
, ON
Export: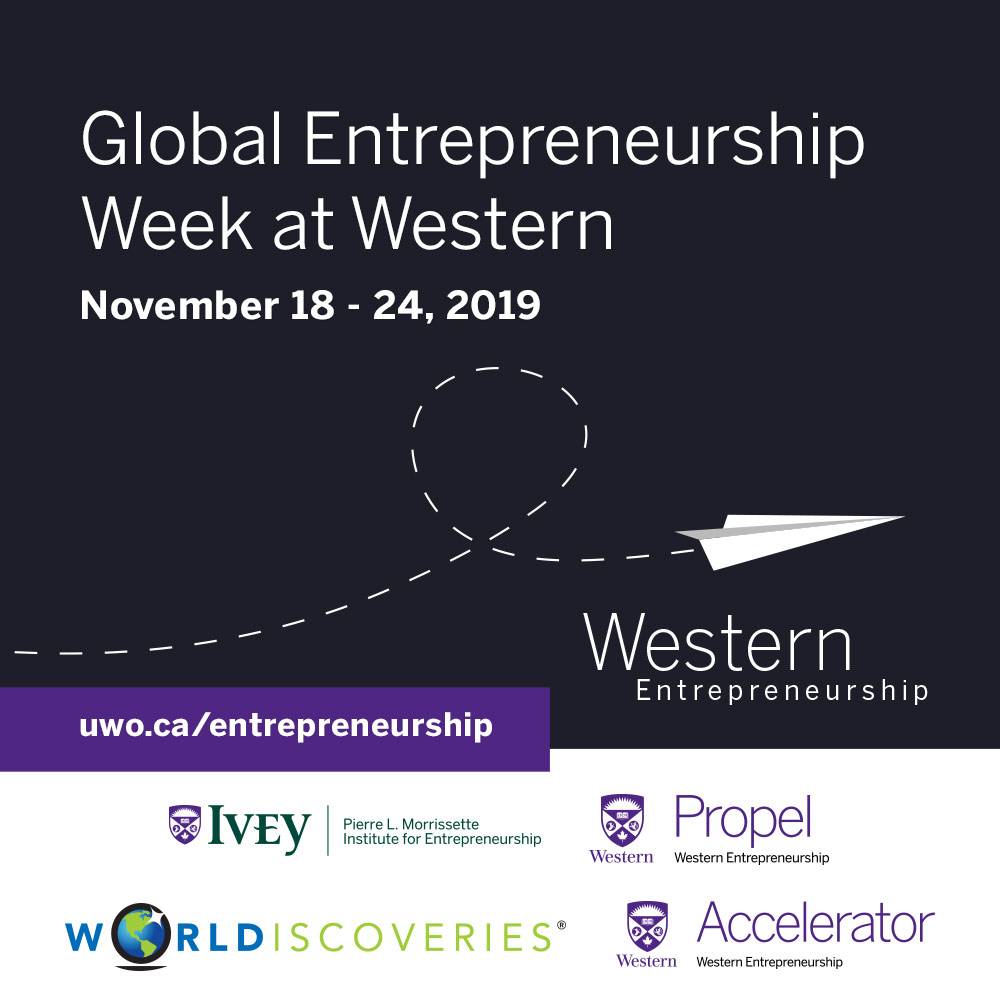 Come out and connect with a vibrant ecosystem of entrepreneurs, creators, makers, inventors, researchers, and other startup champions on campus!
There are tons of great events happening this week, including...
Startup Showcase
Monday. November 18th
11:00 a.m., Ivey (Great Hall Atrium)

From Bootstraps to Fortune and Back Again
Tuesday, November 19th
11:30 a.m., Propel (WSSB 2130)
Fireside Chat w/ Bridgit Co-Founders
Wednesday, November 20th
1:00 p.m., Ivey (BMO Auditorium)
Proteus Innovation Competition Launch
Wednesday, November 20th
3:00 p.m., Propel (WSSB 2130)
Hack Western Fireside Chat with Entrepreneur Steven Dengler
Friday, November 22nd
8:30 p.m., Natural Science (Room 145)
AND MORE!!!
For more events and to register, please visit: https://www.uwo.ca/entrepreneurship/