Startup Showcase
Date:
Monday, November 18, 2019
Location:
Richard Ivey School of Business (IVEY)
Room: Great Hall Atrium
1151 Richmond St, Western Student Services Building, Room 2130
London, ON
Export: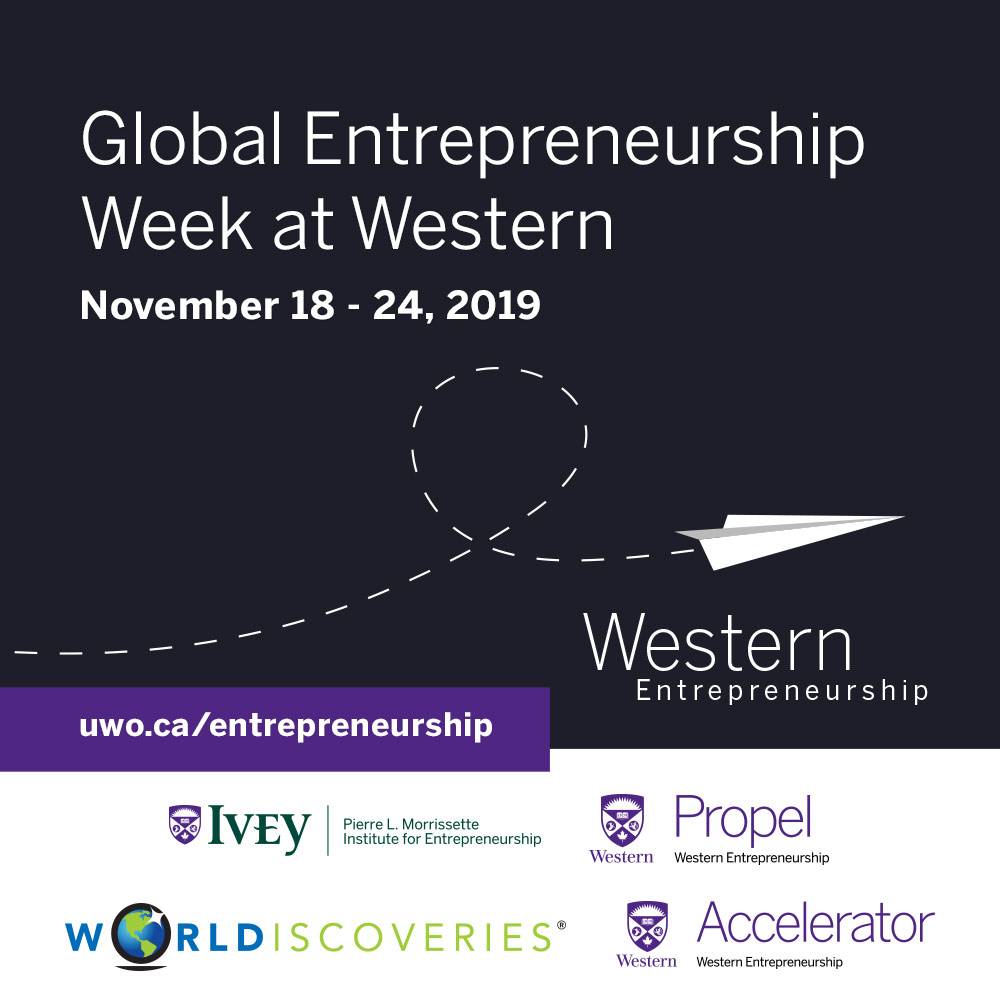 Come celebrate Global Entrepreneurship Week with the 6th annual Startup Showcase. Join us for an afternoon of insightful conversations with entrepreneurs, sharing their products as well as their entrepreneurial journey.

A full list of entrepreneurs and companies will be listed soon.

Schedule of Events
1. Showcase of Startup (11:00 AM - 2:00 PM), Ivey's Great Hall atrium.
2. Entrepreneurship Panel with founders (2:00 PM - 3:00 PM), Ivey room 2125.