Show & Tell with Ivan Coyote
Date:
Thursday, April 13, 2023
Location:
Wolf Performance Hall
Room: Citi Plaza
251 Dundas St
London , ON
Export: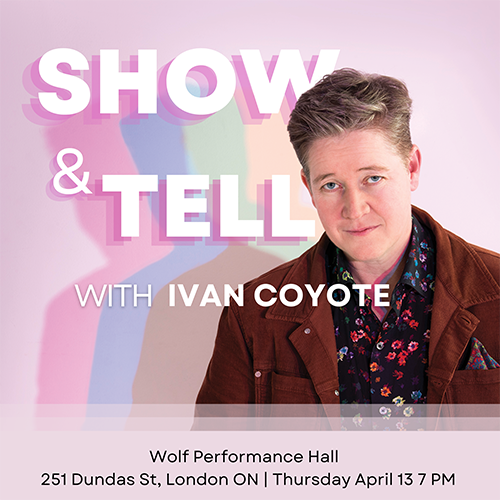 Join us Thursday April 13 at 7 PM at Wolf Performance Hall for a final celebration with Western University's Alice Munro Chair in Creativity: Ivan Coyote.
Ivan will share stories with the audience and be available for a meet & greet and book signing after the event.
REGISTER HERE: https://www.eventbrite.ca/e/show-tell-with-ivan-coyote-tickets-578881238367
Free and open to all!