Phil Pallen Workshop: Create an Effective Brand
Date:
Tuesday, June 6, 2023
Export: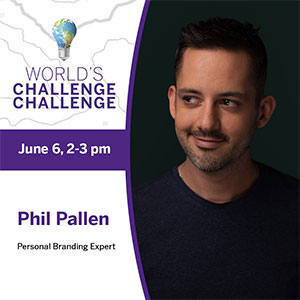 Are you looking for tips on how to develop or improve your personal brand? Join this professional development opportunity being offered to the Western community as part of the World's Challenge Challenge Global Final program!
Drawing from his successful career as a Brand Strategist, Western grad Phil Pallen will share the tangible steps to build an effective brand.
This webinar will explore strong positioning, dynamic photography and visual components like logos, typography, and colour systems.
Phil will share invaluable insights and tools from his career working with over 300 clients in over 30 countries.
Register above to get the Zoom link.