Black History Month with Christina Lord
Date:
Tuesday, February 1, 2022
Location:
Online via Zoom

Export: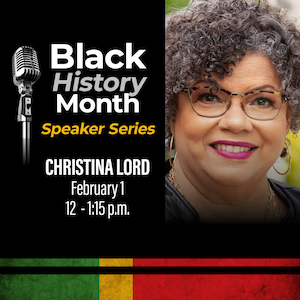 Title of Talk: Our Journey: From Across the African Diaspora to London, Ontario
Find out how we arrived, and what brought us to Canada and London.
Western's EDI Office is pleased to invite Christina Lord to speak about how Black Canadians arrived in Canada and London as well as what enticed them to stay.
Canada, the land of milk and honey. For some, it seemed like a beacon of hope, an educational opportunity, a better place to raise children, a place that was chosen!
Regardless of the initial motivation, we are here. Christina Lord will travel briefly down the path taken by many to Canada and London.
Christina Lord is a long-time member of the London Black community and had served in a volunteer capacity with several organizations over the years. She currently serves on the London Black History Coordinating Committee and The Congress of Black Women, London Chapter.