Chinese Flower and Bird Paintings | Artlab
Date:
Wednesday, February 27, 2019
Location:
John Labatt Visual Arts Centre (VAC)

Export: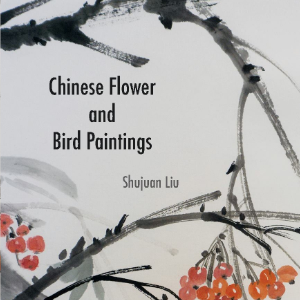 The Artlab gallery is pleased to present, "Chinese Flower and Bird Paintings" an exhibition of new work by visiting professor Shujuan Liu.There will be a closing reception on Wednesday, February 27 from 4:00-5:00pm.
Shujuan Liu , is an associate professor of the School of Fine Arts and Design of Pan Tianshou, Ningbo University, China. She is now a visiting professor of Department of Visual Arts, Western University, Canada.
Shujuan started to learn painting when she was 10 years old. She graduated from the Department of Fine Arts of Northeast Normal University, China and she has been teaching paintings in many years. She was also a visiting scholar in Capital Normal University, China in 2007. Her works of traditional Chinese paintings have been published in professional art journals for many times. Her works of fine brushwork characters have won honorary prizes in the International Chinese Grand Prix at Beijing. Her painting works were also exhibited in China and in Japan as well. Recently, her painting work Shuoguo Piaoxiang, won the first prize of London Chinese Community painting competition in London, Ontario, Canada 2019.
Event Type:
Audience:
Department: