Biology Weekly Seminar - Charlie McKenzie
Date:
Friday, September 23, 2016
Location:
Biological & Geological Sciences (BGS)
Room: 0153

Export: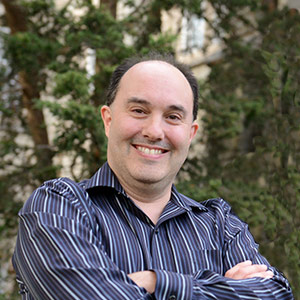 Magnetic Resonance Imaging of Fetal, Juvenile and Adult Fat and Metabolism
Magnetic Resonance Imaging (MRI) is well known for its ability to produce exquisite images of human and animal soft tissue anatomy. Less appreciated are its capabilities to investigate metabolic processes and how they develop throughout life. My laboratory has been working on developing new MRI methods for characterizing and quantifying adipose tissue in fully mature and juvenile mammals and humans. We have recently extended these capabilities to investigate in utero development of adipose tissue. We have also been creating new tools to image the in vivo metabolism of small molecules like pyruvate and have used these to investigate metabolism of pyruvate in the Guinea pig placenta and fetus.
In this presentation I will briefly describe how these techniques work. I will show examples of how we are using MRI to investigate the influence of the fetal and adult environment on adipose tissue and metabolism. I will discuss the opportunities these new MRI methods provide for future investigations of metabolism and fat.
Charlie is a candidate for cross-appointment in Biology.