Office Hours with Téa Mutonji
Date:
Tuesday, September 12, 2023
Location:
University College (UC)
Room: tba

Export: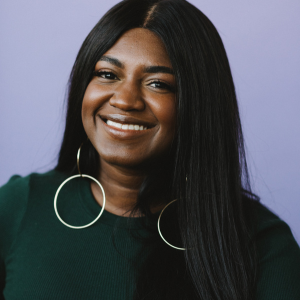 2023-24 Writer-in-Residence: Téa Mutonji
Born in Congo-Kinshasa, Téa Mutonji is a poet and fiction writer based in Toronto. Her debut short story collection, Shut Up You're Pretty is the first title from Vivek Shraya's imprint, VS. Books. It was shortlisted for the Atwood Gibson Writers' Trust Fiction Prize (2019) and won the Edmund White Debut Fiction Award (2020) and the Trillium Book Award (2020). Téa is the recipient of the Jill Davis fellowship in Fiction at New York University, where she's an MFA candidate.
Office Hours
Téa Mutonji is available for one-on-one consultations to discuss creative projects with members of the Western and greater London communities. She will be on campus on Tuesday each week until December 5, 2023.
Her office hours are from 10:00 am - 1:00 pm in University College at Western University.
Appointments
To book an in-person meeting with Téa to discuss your creative projects, please email Vivian Foglton at vivian.foglton@uwo.ca. Please submit your work via email one week in advance of the appointment.
Submission Guidelines
Poetry:
5 pages, single-spaced
Prose (fiction or nonfiction):
10 pages double-spaced
** 12 pt font, Word Doc