Fall Theatre Production - The Roaring Girl
Date:
Thursday, December 8, 2022
Location:
Palace Theatre
710 Dundas Street
London, ON
Export: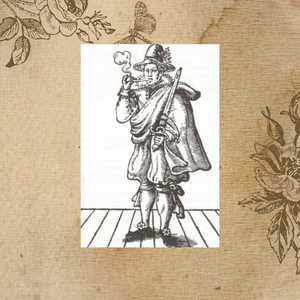 It's London, England, 1611. Sebastian Wengrave is in love with Mary Fitzallard, but his father, Sir Alexander, refuses to allow the marriage. Enter Moll Cutpurse, the wild and rebellious roaring girl, to help Sebastian and to play havoc with the local citizenry.
The Roaring Girl is a rollicking comedy that will warm your heart and make you see the women of Shakespeare's time in a whole new light.
TICKETS: Click here to buy tickets at Palace Theatre
https://mytickets.palacetheatre.ca/orderticketsarea.asp?p=1462&a=6&src=performancelisting&_ga=GA1.3.408047295.1666114885
About English 2041F - Fall Theatre Production

Running since 2007, the Fall Theatre Production course draws students from all faculties together to perform, produce and even compose as a team. Auditions and Crew Sign-Ups are held in March of each year so that interested students may register in the current course offering and get credit for their role in the production.