Anna Friz Public Talk
Date:
Thursday, November 10, 2022
Location:
University College (UC)
Room: Conron Hall 3110

Export: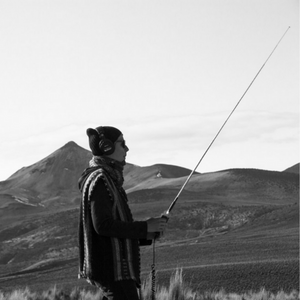 The desert remembers itself as the sea: manifesting multiple worlds
Blending documentary witnessing with poetics or fiction, Anna Friz creates transmission and media art works that consider multiple narratives on contested sites and systems, such as the fog line on the central coast of California or the industrialised desert in northern Chile. Site-specificity gives method: for instance she engages with elemental media and forces of perceptual uncertainty characteristic of the desert like the prevalence of mirage, the ambiguity of sounds and their sources, and distortions of scale and distance, in order to de-totalize extractivist narratives of the so-called Fourth Industrial Revolution. A "many worlds" approach to temporality, land and place suggests not so much other futures but a broader expression of the present.
About Anna Friz
Anna Friz is a sound, transmission and media artist, and media studies scholar. Her work reflects upon media ecologies, infrastructure and environment, time perception, radio and transmission art histories, and critical fictions, with a focus on listening, improvisation, site-specificity, and repurposing technologies. Since 1998 she has created self-reflexive radio for broadcast, installation or performance, where radio is the source, subject, and medium of the work. She also creates large-scale audiovisual installations and composes for film, theater, and contemporary dance. Her most recent works include the outdoor transmission sculpture Solar Radio (with Absolute Value of Noise) at Wave Farm, NY; the 22-hour live radio performance Fog Refrain, and We Build Ruins, a series of media art works expressively considering mining and industrial corridors in the high altitude deserts in northern Chile. Anna Friz holds a Ph.D. in Communication and Culture from York University, and is currently Associate Professor in the Film and Digital Media Department of the University of California, Santa Cruz.