WEMS Presents: Madeline Bassnett and Daryl Wakunick
Date:
Friday, April 22, 2022
Location:
University College (UC)
and Zoom
Room: 3220

Export: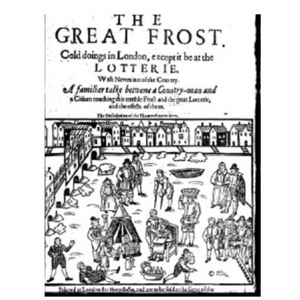 Weather Extremes in England's Little Ice Age
Madeline Bassnett is an Associate Professor at Western University. She is the author of Women, Food Exchange, and Governance in Early Modern England (Palgrave, 2016). Her current SSHRC-funded project, which includes the Weather Extremes database, thinks about weather relations and resilience in England's Little Ice Age.
Daryl Wakunick is a PhD candidate at Western University. His primary research uses phenomenology and critical disability studies to investigate the agentic possibilities of disability in the works of William Shakespeare and John Milton.
For Zoom link:
Please contact M. J. Kidnie mjkidnie@uwo.ca