Emma Frankland-Rituals for Change
Date:
Tuesday, March 8, 2022
Export: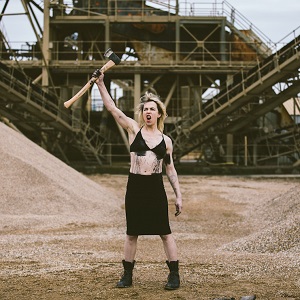 Emma Frankland is a UK-based, live performance and theatre trans artist and director who will be speaking about her performance and film, Rituals for Change and her new project around her existing performance, Hearty.
Emma's work often focuses on honesty, action and a playfully destructive DIY aesthetic using materials with different transformative properties - such as water, clay, earth, salt and ink - to create strong visual imagery which is often messy, intense and celebratory. In recent years, her work has been focussed on the None of Us is Yet a Robot project, a series of performance pieces recently published by Oberon Books as "None of Us is Yet a Robot - Five Performances on Gender Identity and the Politics of Transition".
In 2013 Emma was a featured artist at the British Council Showcase and since then has performed in Sao Paolo, Rio de Janeiro, Jakarta, Toronto and across the UK & Europe. As a performer and dramaturg she has collaborated with many companies including WildWorks, Rachel Mars, Marlborough Productions, Shakespeare's Globe Theatre, Stratford Festival (ON), Theatre Royal Stratford East and for BBC radio drama and television.
This event is generously supported by the Department of English and Writing Studies and the Theatre Studies Program.
To register:
Please contact Kim Solga ksolga@uwo.ca
Everyone is welcome!