Write Now! Presents: Silmy Abdullah
Date:
Wednesday, November 24, 2021
Location:
University Community Centre (UCC)
Room: 56

Export: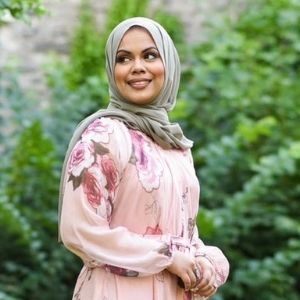 Silmy Abdullah is a Bangladeshi Canadian author and lawyer based in Toronto. She holds a bachelor's and master's degree from the University of Toronto and completed her law degree at the University of Ottawa. Silmy is the author of Home of the Floating Lily, a collection of eight short stories that highlight the Bengali immigrant experience in Toronto. Set in both Canada and Bangladesh, the stories follow the lives of a few families as they navigate the complexities of migration, displacement, love, friendship, and familial conflict.
About Write Now!
This talk is part of Writing 2520A (Write Now! - Writers on Writing) offered by the Department of English & Writing Studies at Western University. Writing 2520A is organized around a series of lectures by writers. Every week, a new writer visits the class to read from their work, talk about their writing and their career, and answer questions. Guest lectures are open to Western students, staff and faculty.
For more information please visit: www.uwo.ca/writing.