Write Now! Presents: Vanessa Brown
Date:
Wednesday, September 15, 2021
Location:
University Community Centre (UCC)
Room: 56

Export: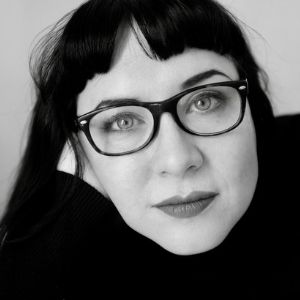 Vanessa Brown is a freelance writer, editor, local historian and the author of The Forest City Killer (ECW, 2019), an examination of London, Ontario's unsolved murders in the 1960's, and the search for a serial predator. She owns Brown & Dickson Bookstore with her husband, Jason Dickson, with whom she also wrote London:150 Cultural Moments (Biblioasis, 2017). She is also the author of The Grand Old Lady: A History of Hotel London (LMHS, 2015) and has written for various publications such as LondonFuse, xoJane, and The London Free Press. She is also a murderino, and wants to remind you to stay sexy and don't get murdered!
About Write Now!
This talk is part of Writing 2520A (Write Now! - Writers on Writing) offered by the Department of English & Writing Studies at Western University. Writing 2520A is organized around a series of lectures by writers. Every week, a new writer visits the class to read from their work, talk about their writing and their career, and answer questions. Guest lectures are open to Western students, staff and faculty.
For more information please visit: www.uwo.ca/writing.