Write Now! Presents: Sonnet L'Abbé
Date:
Wednesday, September 22, 2021
Location:
University Community Centre (UCC)
Room: 56

Export: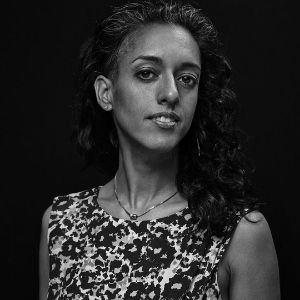 Sonnet L'Abbé is a mixed-race Black writer, professor, organizer and emerging musician of Afro-Guyanese, Indo-Guyanese, and Québecois ancestry, and the author of three collections of poetry: A Strange Relief, Killarnoe, and Sonnet's Shakespeare. Sonnet's Shakespeare was a Quill and Quire Book of The Year for 2019, was shortlisted for the Dorothy Livesay Poetry Prize and the Raymond Souster Award, and longlisted for the Pat Lowther Memorial Award. Their chapbook, Anima Canadensis, won the 2017 bp Nichol Chapbook Award. L'Abbé lives on Vancouver Island and is a professor of Creative Writing and English at Vancouver Island University.
About Write Now!
This talk is part of Writing 2520A (Write Now! - Writers on Writing) offered by the Department of English & Writing Studies at Western University. Writing 2520A is organized around a series of lectures by writers. Every week, a new writer visits the class to read from their work, talk about their writing and their career, and answer questions. Guest lectures are open to Western students, staff and faculty.
For more information please visit: www.uwo.ca/writing.