THIS IS WHAT WE GOT
Date:
Tuesday, April 20, 2021
Register by:
Monday, April 12, 2021
Export: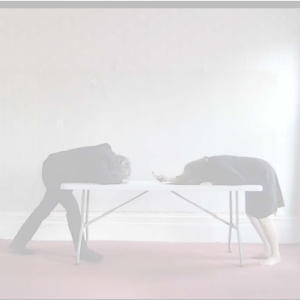 Join us for a lockdown workshop with artist + activist Lois Weaver from Split Britches, arguably the most acclaimed lesbian feminist performance troupe in the English-speaking world.
REGISTER
Email ksolga@uwo.ca for Zoom link by Monday, April 12, 2021
ABOUT THIS IS WHAT WE GOT
with Lois Weaver of Split Britches
Since 1980, Peggy Shaw and Lois Weaver of Split Britches, have been developing strategies for radical independent performance. Lois will share some of these methodologies developed over the last 40 years in the context the NYC Queer performance and London Live Art scenes.
This specific 'this is what we got' practical workshop is designed to give performers of all types some possible tools for creating their own solo performance. We will take the ordinary things we have on hand in our everyday lives and mix them up with our extra-ordinary fantasies in order to make the things we never thought we could make and to say the things we always wanted to say.
This workshop draws specifically from the methodologies used to create Split Britches' new digital performance, Last Gasp WFH.