READING | An Afternoon with Alicia Elliott
Date:
Thursday, November 19, 2020
Export: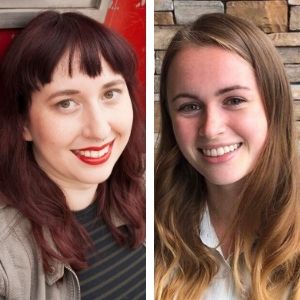 Are you a Western student and a writer? Do you want to share your work with the larger creative community?
Join Alicia Elliott, author of A Mind Spread Out on the Ground and Western's Writer-in-Residence, for an afternoon of Zoom readings.
The event will also feature work from Western's Student-Writer-in-Residence, Courtney Ward-Zbeetnoff, and other student writers. It will be followed by a Q&A, moderated by Aaron Schneider.
This event is FREE to attend and open to everyone.
Register to attend the event here.
About Alicia Elliott
Alicia is a Mohawk writer living in Brantford, Ontario. She has written for The Washington PostMaclean'sChatelaine and Hazlitt, among others. Her essays have been nominated for and won National Magazine Awards, and her fiction was selected for Best American Short Stories 2018, Best Canadian Stories 2018 and Journey Prize Stories 30. She was the winner of the Canada Council Grant for 2020-2021: Creating, Knowing and Sharing: The Arts and Cultures of First Nations, Inuit and Métis Peoples. Alicia was also chosen by Tanya Talaga as the 2018 recipient of the RBC Emerging Writer Award. Her bestselling first book, A Mind Spread Out on the Ground, was nominated for the HIlary Weston Writers' Trust Prize for Nonfiction, as well as named a best book of 2019 by CBC Books, Globe and Mail, Quill and Quire and others. She's currently working on a novel.
About Courtney Ward-Zbeetnoff
Courtney Ward-Zbeetnoff is in her fifth year of the Honours Specialization in Creative Writing and English Language and Literature with a major in the School for Advanced Studies in the Arts and Humanities (SASAH). After graduating, she plans to pursue a Master of Fine Arts in Creative Writing.
Courtney is the Editor-in-Chief of the Arts and Humanities Students' Council publications Semicolon, Symposium and Premier. While she is an enthusiastic and accomplished writer, Courtney's advocacy extends beyond the arts. As part of Active Minds Western's outreach team for two years, she developed and facilitated mental health education workshops at a local high school.