Alexandra Kimball, PhD, Journalist & Author
Date:
Friday, February 7, 2020
Location:
University College (UC)
Room: 3105 & 4401

Export: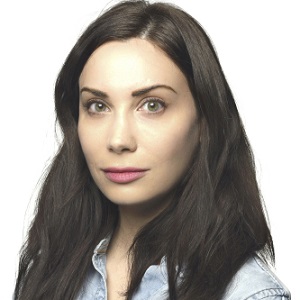 Reading and Discussion of her new book, The Seed
12:30-2:00 pm
UC 3105
A Conversation about Writing and Careers Beyond the Academy
2:30-3:30 pm
UC 4401
Co-sponsored by the Department of English and Writing and FIMS.
About Alexandra Kimball:
Alexandra is a writer and editor in Toronto. Her journalism and essays appear regularly in major publications across Canada, including The Walrus, Macleans, and the Globe and Mail. She is a former Associate Editor at Toronto Life magazine.
Her 2012 Hazlitt essay, "How to Succeed in Journalism when You Can't Afford an Internship", was reprinted in The Guardian, and discussed in articles in Poynter, Forbes, and the New York Times.
In 2015, she completed a month-long residency in Literary Journalism at the prestigious Banff Centre for the Arts. The essay that emerged from this process, Unpregnant, was published in the Globe and Mail, and was shortlisted in numerous best-of publications including Longreads and Longform. Unpregnant was also nominated for a National Newspaper Award in the category of Best Long Feature.
Her writing has been nominated for seven National Magazine Awards.
Prior to her work in publishing, Alexandra did a PhD in English Literature at Western University.
Her book on feminism, infertility and miscarriage, The Seed: Infertility is a Feminist Issue, was published by Coach House Books in April 2019.