3rd annual Peter Jaffe Lectures
Date:
Tuesday, November 28, 2023
Location:
Ivey Spencer Leadership Centre
Room: Auditorium A

Export: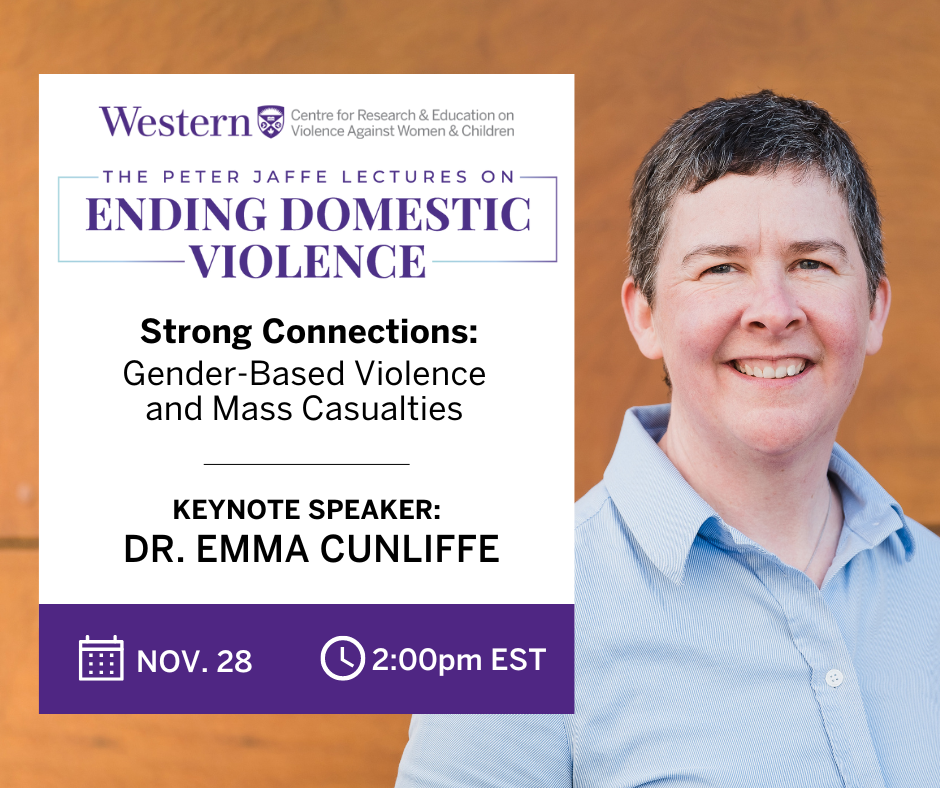 Keynote: Strong Connections: Gender-Based Violence and Mass Casualties
Emma Cunliffe, LLB, LLM, PhD, is a Professor at the Allard School of Law at the University of British Columbia and Research and Policy Director for the Nova Scotia Mass Casualty Commission.
The Nova Scotia Mass Casualty Commission was tasked with examining the events of April 18 to 19, 2020, when the most lethal mass shooting in Canadian civilian history occurred. The Commission stated that "for far too long, we have misperceived mass violence as our greatest threat without considering its relationship to other more pervasive forms of violence. We do so at the expense of public safety and community well-being."
In this lecture, Dr. Emma Cunliffe, who served as the Commission's director of research and policy, explores these connections and the responses needed to prevent further tragedy.