Amy S. Kaufman: Modern Extremism and the Medieval Past
Date:
Friday, January 15, 2021
Export: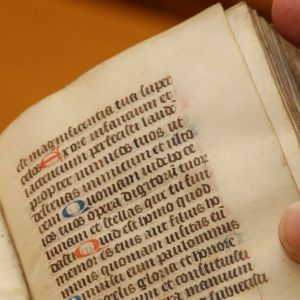 The Medieval Seminar and the Department of English and Writing Studies at Western present a lecture by Amy S. Kaufman on Zoom.
Amy S. Kaufman and Paul B. Sturtevant examine the many ways in which the medieval past has been manipulated to promote discrimination, oppression, and murder. Tracing the fetish for "medieval times" behind toxic ideologies like nationalism, antisemitism, Islamophobia, misogyny, and white supremacy, Kaufman and Sturtevant show us how the Middle Ages have been twisted for political purposes in every century that followed. The Devil's Historians casts aside the myth of an oppressive, patriarchal medieval monoculture and reveals a medieval world not often shown in popular culture: one that is diverse, thriving, courageous, compelling, and complex.
To attend this lecture, please contact mjtoswel@uwo.ca to obtain the Zoom link.