Happiness and Well-Being: Thriving Children
Date:
Thursday, January 24, 2019
Location:
Central London Library
Room: Stevenson & Hunt Room
251 Dundas St
London, ON
Export: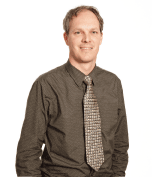 The Rotman Institute of Philosophy presents: Happiness and Well-Being Library Lecture Series
Philosophers have been puzzling over the nature of happiness for thousands of year. Somewhat surprisingly few have deigned to reflect on the nature of children's happiness. In this presentation, I will seek to remedy this oversight by offering some philosophical thoughts on the nature of children's well-being.
Anthony Skelton is currently associate professor in the Department of Philosophy at Western University. His research focuses on issues in moral philosophy and practical ethics. He received his PhD in philosophy from the University of Toronto in 2005, where he wrote a dissertation under the direction of Wayne Sumner. In 2004-2005 he was Social Sciences and Humanities Research Council of Canada Post-doctoral Fellow in the Department of Philosophy at the University of Michigan. In 2012-13, he was Visiting Scholar at the Uehiro Centre for Practical Ethics and a Plumer Visiting Research Fellow at St. Anne's College, Oxford University. In 2015, he was a visiting researcher at Fondation Broucher. He received the University Students' Council Teaching Honour Roll Certificate in 2008, 2011, 2012, 2014, and 2016. He is an Associate Editor of the Journal for the History of Analytical Philosophy.