Philosophy and the Science of Happiness
Date:
Thursday, February 7, 2019
Location:
Central London Library
Room: Stevenson & Hunt Room
251 Dundas St
London, ON
Export: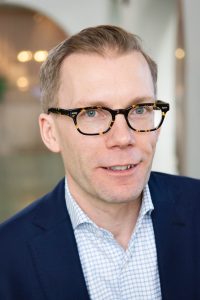 The Rotman Institute of Philosophy presents: Happiness and Well-Being Library Lecture Series
The "science of happiness" explores who's happy and why, and it's never been hotter or more controversial. But what is happiness, and why does it matter? The answers turn out to be difficult and philosophically interesting, and serve to show the value of philosophical reflection to the practicing scientist. Erik Angner is Professor of Practical Philosophy at Stockholm University. As a result of serious mission creep, he holds two PhDs – one in Economics and one in History and Philosophy of Science – both from the University of Pittsburgh. He is the author of two books, Hayek and Natural Law (2007) and A Course in Behavioral Economics, 2nd Ed. (2016), as well as multiple journal articles and book chapters on behavioral and experimental economics, the economics of happiness, and the history, philosophy, and methodology of contemporary economics.