Cold Front | McIntosh Gallery
Date:
Thursday, January 12, 2017
Location:
McIntosh Gallery (MG)

Export: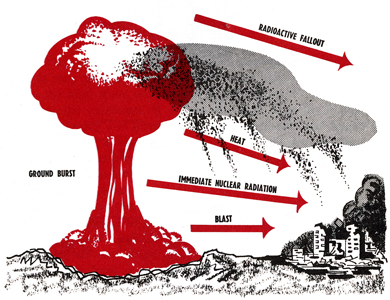 Can you feel the chill? From the ashes of the Second World War arose a period of international political tension suffused with fears of nuclear conflict. This winter, McIntosh Gallery revisits the Cold War era with artwork by London-based artists who emerged upon the national and international scenes during that uneasy time. The exhibition reveals both the diversity of London Regionalism, a movement of artists rooted in their community and local surroundings, and the myriad of ways these artists navigated the anxieties of the Cold War.
January 12 – March 4, 2017 |
Opening Reception: Thursday, January 12, 2017 at 7:00 PM
Cold Front is guest curated by graduate students Beatriz Asfora, Brad Morosan, Kelsey Perreault, Caroline Rabideau, Mackenzie Sinclair, and Ruth Skinner with Professor Sarah Bassnett from Western University's Department of Visual Arts.
Event Type:
Audience:
Department: