Western Archives and Special Collections Transcribe-a-thon
Date:
Wednesday, May 12, 2021
Export: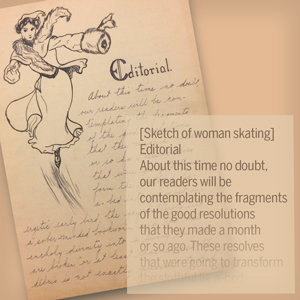 Interested in Western's history? How about local history? You're invited to participate in Western Archives and Special Collections first transcribe-a-thon.
Learn about our new transcription software, current collections available for transcription, and tips and tricks for transcribing and tagging archival material. Time will be provided for participants to transcribe material during the event.
Registration is required to attend. Following the email confirmation of your registration, simply click the Zoom link to attend.
Participants are encouraged to create a free account with FromthePage prior to the transcribe-a-thon.