Workshop: Indigenous Perspectives in Media
Date:
Tuesday, September 26, 2023
Location:
Forest City Gallery
1025 Elias St
London, ON
Export: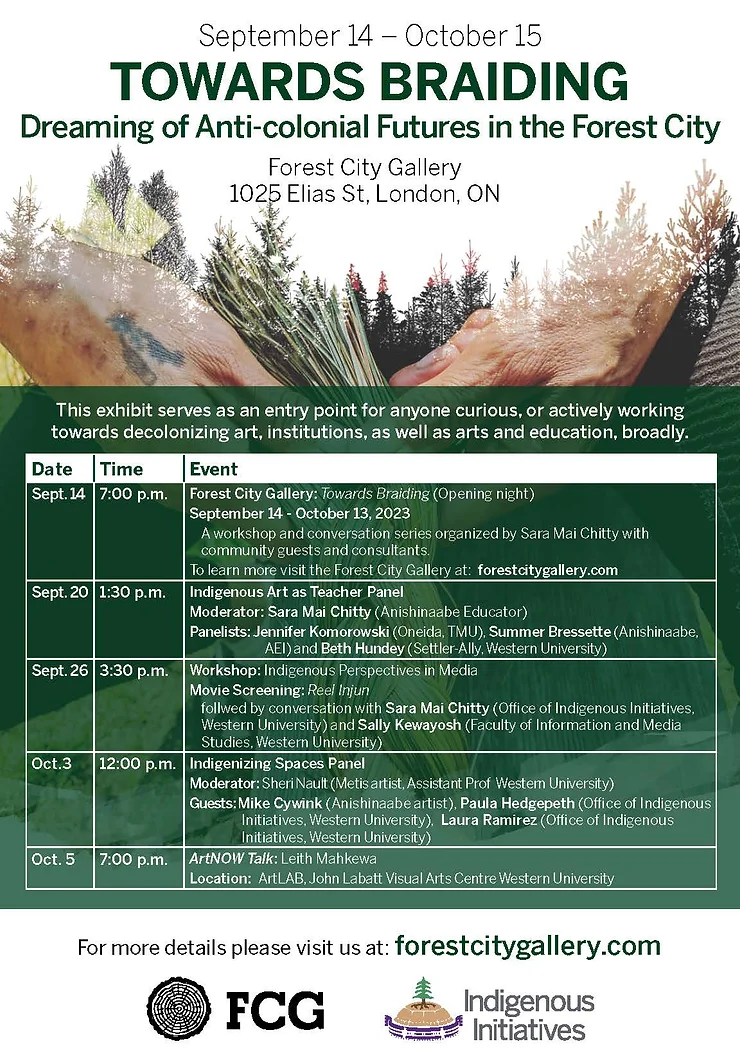 A screening of Reel Injun (2009, 1:28:00), directed by Neil Diamond, followed by a conversation with Sara Mai Chitty (Office of Indigenous Initiatives, Western University) and Sally Kewayosh (Faculty of Information and Media Studies, Western University). This event is part of Towards Braiding, an interactive exhibit and conversation series that invites Londoners to reflect on their roles and responsibilities as Treaty People and collectively dream of anti-colonial futures together. This series serves as an entry point for anyone curious—or actively working towards—decolonizing art, institutions, as well as arts and education broadly, inviting guests to reflect and contribute to the conversation on the literal walls of FCG.