Opening Week of the Indigenous Learning Space
Date:
Monday, November 7, 2022
Location:
Indigenous Learning Space
1137 Western Road
London, ON
Export: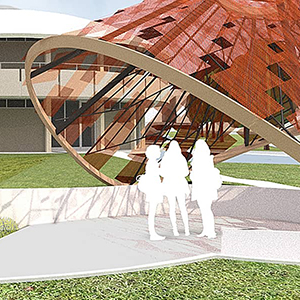 Western's Indigenous Learning Space (ILS) is located adjacent to the Faculty of Education at 1137 Western Road.
The Grand Opening Week features different events every day for the week of November 7th to 11th, open to all. Please RSVP on our website.
The ILS will act as a home-place for Indigenous learning initiatives at Western, and a touchstone for Indigenous and non-Indigenous peoples to gather and learn together, building relationships in the spirit of reconciliation, decolonization and Indigenization.
The ILS is a 10,000 square-foot, stand-alone building featuring:
Unique, circular architecture
3 floors, including an upper mezzanine with balcony
Skylight
Wheelchair access