Live video address: President Volodymyr Zelenskyy
Date:
Wednesday, June 22, 2022
Export: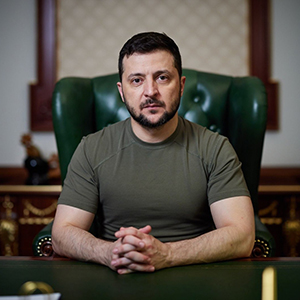 Western will take part in an interactive online event with Ukrainian President Volodymyr Zelenskyy, who will deliver a live video address to university students across Canada. Hosted by University of Toronto's Munk School of Global Affairs and Public Policy, the event will be live streamed on their YouTube channel. https://www.youtube.com/user/munkschool.