No Thanks, Just the Cheque
Date:
Thursday, April 8, 2021
Location:
John Labatt Visual Arts Centre (VAC)
Room: Artlab Gallery

Export: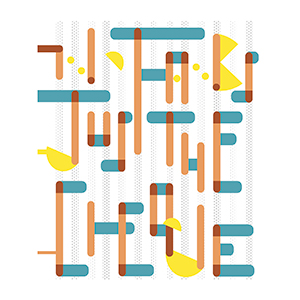 No Thanks, Just the Cheque, Practicum Class Exhibition,
Artlab Gallery. March 29 - April 8, 2021.
"Did you save any room for dessert over here?" We're confronted by the question that imposes the end of our four-year feast. A question that acknowledges the end of four years of development, four years of discovery, four years of community. We've come this far knowing with certainty that we would end up here, confronted with this decision. It's now that we know with absolute certainty, that we can answer this question confidently.
This year's Practicum Class exhibition, No Thanks, Just the Cheque, accumulates recent works of 21 artists created during the 2020/2021 term. This exhibition also serves as the cumulation of the work that these artists have put into developing their individual practices over the course of their experiences in the Bachelor of Fine Art's program. No Thanks, Just the Cheque signifies the end of a journey taken into the BFA program.
View more at the Artlab's Website.
Event Type:
Audience:
Department: