Art Now! Presents: Michèle Pearson Clarke
Date:
Thursday, October 29, 2020
Export: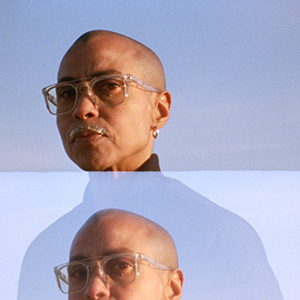 Join us as the Art Now! Speakers' Series welcomes Michèle Pearson Clarke for an online lecture. Co-presented with the Forest City Gallery.
As a Trinidad-born artist, writer and educator working in photography, film, video and installation. Using archival, performative and processoriented strategies, her work explores the personal and political possibilities afforded by considering experiences of emotions related to longing and loss. Based in Toronto, she holds an MSW from the University of Toronto, and she received her MFA from Ryerson University in 2015. From 2016-2017, Clarke was artist-in-residence at Gallery 44, and she was the EDA Artist-in-Residence in the Department of Arts, Culture and Media at the University of Toronto Scarborough for the 2018 winter semester.
Clarke's writing has been published in Canadian Art, Transition Magazine, Momus, and The Toronto Star and in 2018, she was a speaker at the eighth TEDxPortofSpain. Most recently, Clarke has been awarded the Toronto Friends of the Visual Arts 2019 Finalist Artist Prize, and she was a nominee for the 2019 Paul de Hueck and Norman Walford Career Achievement Award. She is currently the inaugural 2020-2021 artist-inresidence at the University of Toronto's Bonham Centre for Sexual Diversity Studies, and the Photo Laureate for the City of Toronto (2019-2022).
image credit: Michèle Pearson Clarke, Glitter Face, film still.
The Art Now Speakers' Series is a component of ongoing academic offerings in the Department of Visual Arts at Western University. The Fall 2020 Art Now Speakers' Series will be offered online, via Zoom Webinar.
Links to attend the session and a full list of speakers can be found on the Department of Visual Arts Website at: https://www.uwo.ca/visarts/speakers.html All lectures are free and open to the public.
This series is generously supported by The Faculty of Arts and Humanities.
Event Type:
Audience:
Department: