(CANCELLED) Art Now!: Andy Fairgrieve
Date:
Thursday, March 19, 2020
Location:
North Campus Building (NCB)
Room: 117

Export: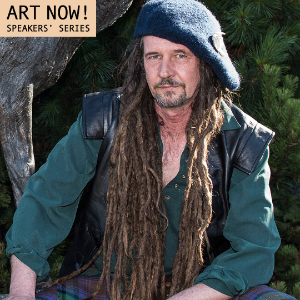 Please note, due to unforeseen circumstances this talk has been cancelled.
As curator for the Glenfiddich Artists in Residence program, Andy Fairgrieve is the colourful, dreadlocked go-to-guy-in-a-kilt. Andy holds the all-inclusive role of coordinator/curator; from artist selection to travel visas, Andy insures that visiting artists get the very best experience while in residence, "In short I act as a local guide, curator and gallery technician. For me whisky is all about relationships, bringing people together and sharing with friends. With that in mind it's a positive reinforcement of 'guid' Highland hospitality that each year, over the weeks and months that the artists are here, lasting associations are formed." Andy has been handling every detail of the Artists in Residence prize since its inception in 2002. As curator, he understands the creative thought process and is able to visualise not only the artists' proposed pieces but the path needed to turn it onto a reality. Andy's knowledge of the distillery is essential, particularly, when it comes to knowing who to speak to in order to help make the artists' ideas come to life. One of the things Andy loves most about the Glenfiddich Artists in Residence program is the mission to encourage people to delight in life's adventures. Andy shares that over a decade after its inception, the program remains, "vibrant and has earned a world-wide reputation for its un-prescriptive and supportive approach. What never ceases to amaze me is that despite having had over 100 artists through our doors since we began, each one of them always sees the distillery with fresh eyes. I feel as long as we can carry on in this vein the program will continue to delight and surprise for years to come!"
---
This talk is part of "Art Now!", a course offered by the Department of Visual Arts at Western University. This course focuses on current contemporary art production. All talks are FREE and OPEN to the Public! For more information or to enrol in the course, visit: www.uwo.ca/visarts