Art Now! Speakers' Series: Soheila Esfahani and Rah
Date:
Thursday, November 30, 2017
Location:
North Campus Building (NCB)
Room: 113

Export: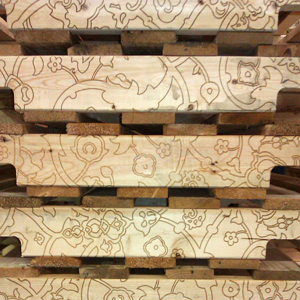 Art Now! Speakers' Series Presents
The Returners: Seven Conversations
With Special Guest Speakers:
Soheila Esfahani – Sculptor and Graphic Artist
Soheila Esfahani grew up in Tehran, Iran, and moved to Canada in 1992. She received her Master of Fine Arts degree from the University of Western Ontario and her BA in Fine Arts from the University of Waterloo. She is a recipient of grants from the Social Sciences & Humanities Research Council of Canada, the Ontario Arts Council, and the Region of Waterloo Arts Fund. As part of the SSHRCC grant, Esfahani participated in a research/creation group entitled Immersion Emergencies and Possible Worlds: Engaging Water as Culture and Resource through Contemporary Art. Esfahani's work is represented in public and private collections including the Canada Council's Art Bank. She was nominated for the Jameel Prize at the Victoria & Albert Museum in London, UK in 2015.
Rah – Artist and MFA Candidate
Rah is an Iranian-Canadian video, photo and performance artist and graduate student at UWO. Rah has been the recipient of numerous awards and residencies including: Koumaria Residency (Greece, 2016) Conseil Des Arts et des Lettres du Quebec Grant for Film (2015) and Digital Arts (2014), Studio Das Weisse Haus Residency (Vienna, 2014), Artslant Georgia Fee Residency (Paris, 2014), Ottawa Art Gallery Award of Excellence (2013) and the SAW Video Award (2012).Rah's work has been published and exhibited in galleries and museums internationally; she is represented by Vtape, Canada's leading artist-run distributor for video art.
The Department of Visual Arts at Western University is pleased to present the Art in the Public Sphere series of speakers and exhibitions. This important series provides unique opportunities to engage with local, national, and international artists, curators, and scholars. All events hosted at Western University are free and are open to the public. Coinciding with the departments' 50th anniversary celebrations, Visual Arts presents, "The Returners" featuring past graduates, faculty and artists originally from London Ontario. The Fall 2017 series is organized by Prof. Patrick Mahon as part of ongoing academic offerings at the Department of Visual Art at Western University.