Reception Paul Chartrand: Gardening at Arm's Length | Artlab
Date:
Friday, April 28, 2017
Location:
John Labatt Visual Arts Centre (VAC)

Export: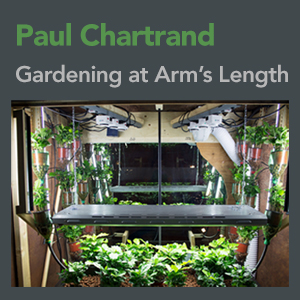 The Artlab Gallery is pleased to present, "Gardening at Arm's Length", an MFA thesis exhibition of new work by Paul Chartrand.

Paul Chartrand's solo exhibit includes a variety of work based on his research into hydroponic growing systems, and the mediated relationship humans have to the environment. His assemblage based sculptures represent a hybrid amalgam of repurposed objects, embedded hydroponic systems, and the plants they support.

The Closing Reception for this exhibition will be held on Friday, April 28th, from 6-8pm in the Artlab Gallery. The artist will be in attendance.

Gallery Hours
Monday - Friday > 12 noon - 6pm
Everyone is welcome. The Gallery is wheelchair accessible.