Intro to Your Strengths
Date:
Wednesday, November 22, 2023
Location:
University Community Centre (UCC)
Room: 210

Export: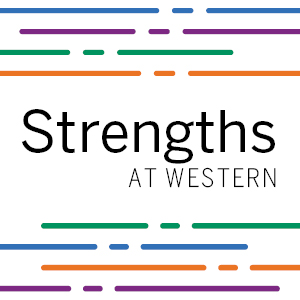 Interested in finding out your strengths? Want to start to think about how to leverage your unique talents towards success at Western and beyond? This is the workshop for you!
In this introductory workshop, you'll learn about the research behind the CliftonStrengths assessment, how to take a strengths-based approach to your personal development, and dive into your individual CliftonStrengths assessment results.
Event Type:
Department: