MENARG presentation
Date:
Tuesday, April 4, 2023
Location:
Lawson Hall
Room: 2270C

Export: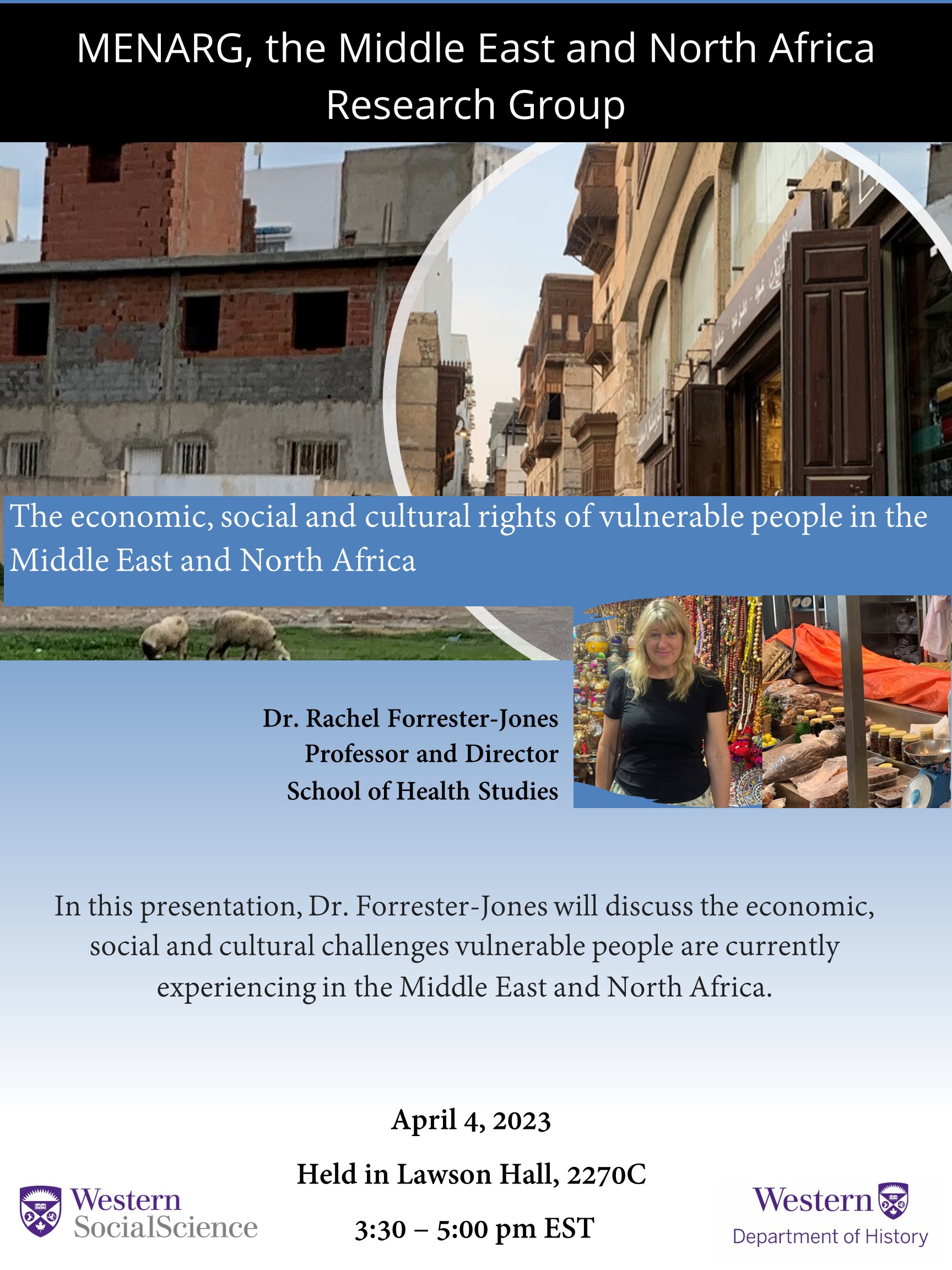 Our third speaker presenting for the 2022-2023 MENARG talks is Dr. Rachel Forrester - Jones, Professor and Director, School of Health Studies.
Dr. Forrester - Jones' presentation will focus directly on the economic, social and cultural challenges vulnerable people are currently experiencing in the Middle East and North Africa.
This lecture will take place on April 4, 2023, in Lawson Hall 2207C at 3:30 pm ET.