Henry Mintzberg discusses his book Rebalancing Society
Date:
Friday, March 31, 2023
Location:
Social Science Centre (SSC)
Room: 6210

Export: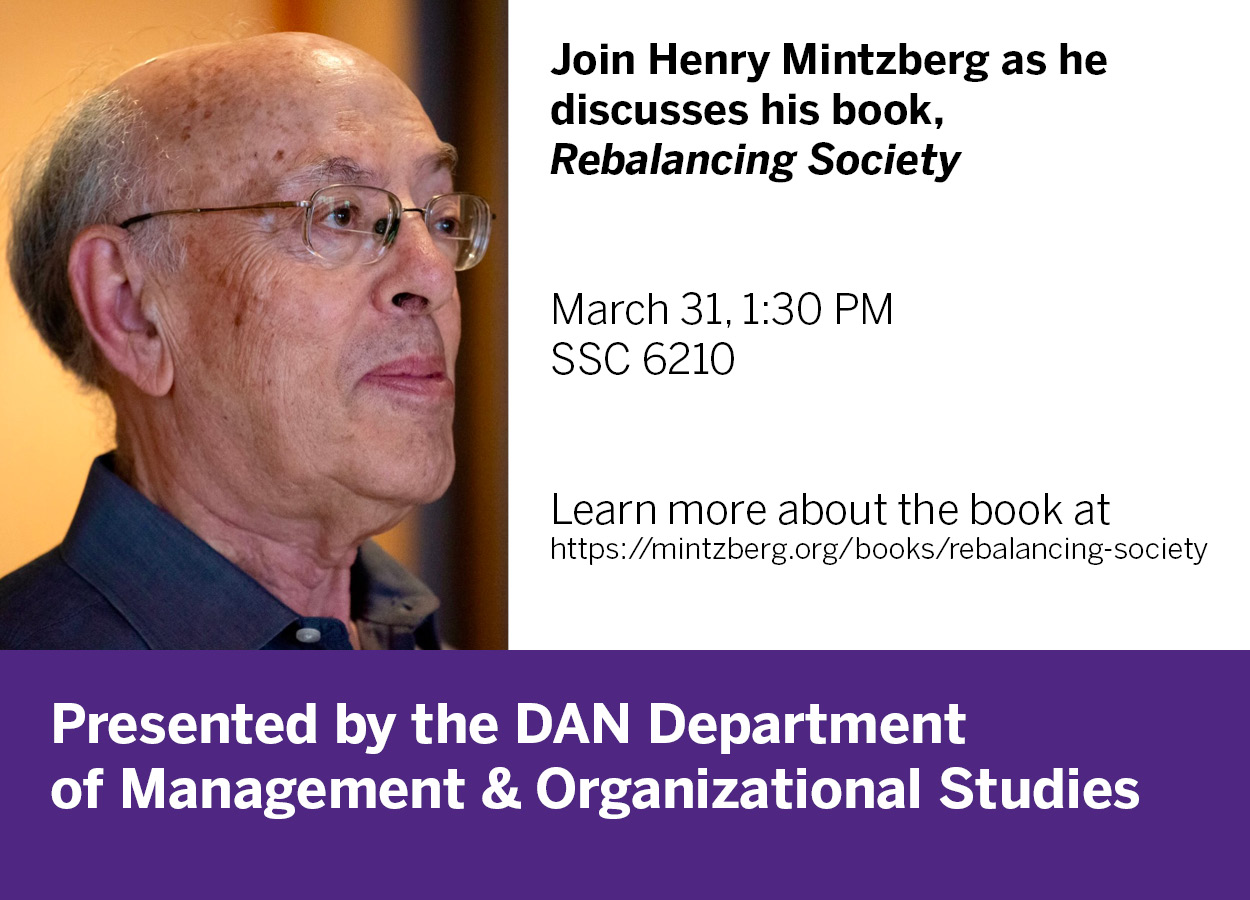 Join Henry Mintzberg as he discusses his book, Rebalancing Society
March 31, 2 PM
SSC 6210

Learn more about the book at https://mintzberg.org/books/rebalancing-society

Presented by the DAN Department of Management & Organizational Studies

Henry Mintzberg is a Canadian academic and author on business and management. He is currently the Cleghorn Professor of Management Studies at the Desautels Faculty of Management of McGill University. Mintzberg is an Officer of the Order of Canada, and of the National Order of Quebec. Mintzberg writes on the topics of management and business strategy, with more than 150 articles and fifteen books to his name. His seminal book, The Rise and Fall of Strategic Planning, criticizes some of the practices of strategic planning today. He has contributed to the study of organizational theory, and business strategy theory, including co-creating the organigraph. He has twice won the McKinsey Award for publishing the best article in the Harvard Business Review.