Datagotchi Gamified Knowledge-Transfer & Data Collection App
Date:
Wednesday, November 30, 2022
Time:
10:00 am - 11:30 am
Location:
Social Science Centre (SSC)
Room: 6210

Export: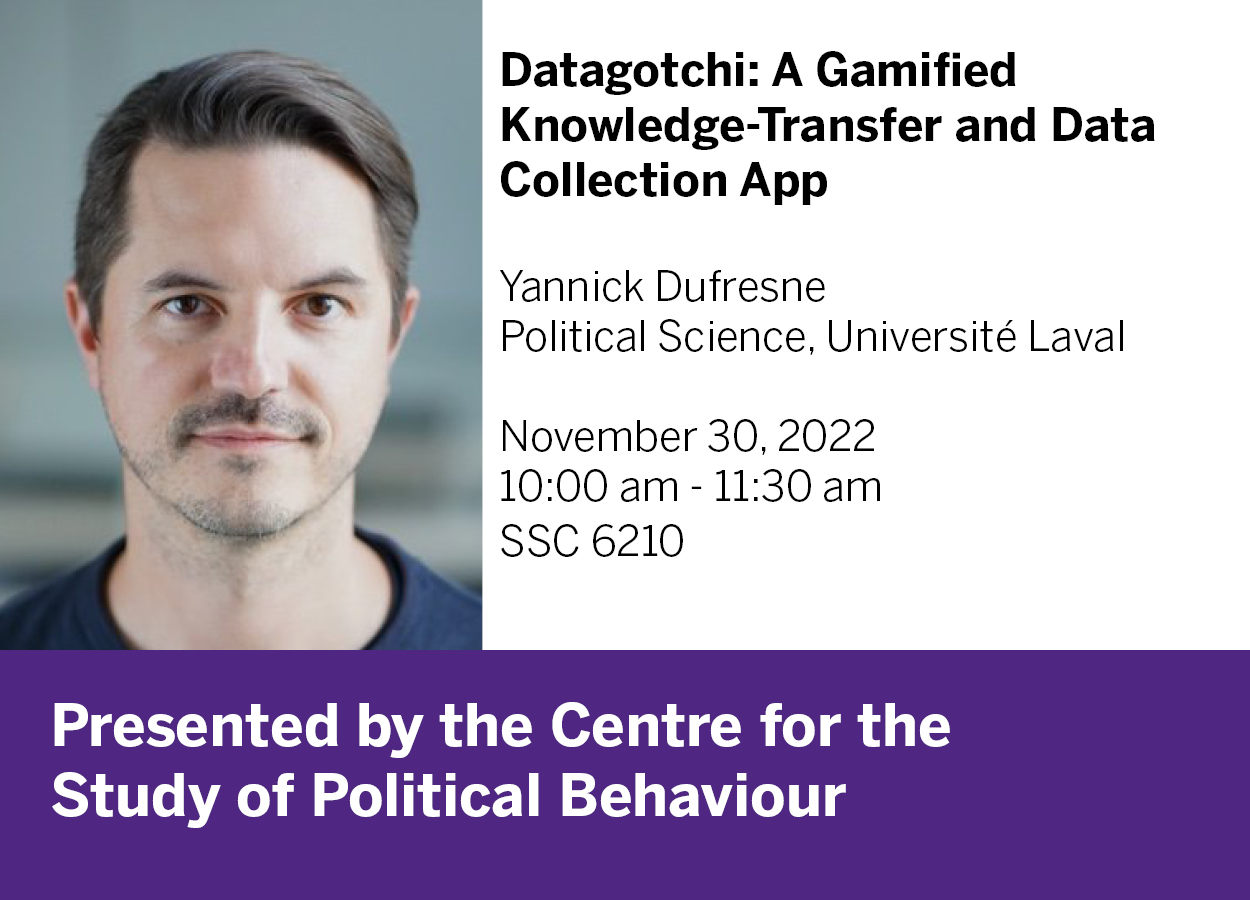 Datagotchi: A Gamified Knowledge-Transfer and Data Collection App
Talk by Yannick Dufresne
Assistant Professor of Political Science at Université Laval.
DATE: Wednesday, November 30, 2022
TIME: 10:00am -11:30am
LOCATION: SSC 6210
Datagotchi is a gamified and knowledge transfer tool that aims at guessing users' vote choice based on their lifestyle and sociodemographic characteristics. Through an interactive widget, the app also allows users to learn about the effects of each key determinant on political preferences. Datagotchi was launched in partnership with the Canadian Press during the 2022 Quebec election, received extensive media coverage, and collected responses from over 90 000 users. Discussions are underway to develop versions of Datagotchi in other electoral contexts, including for the next Canadian, Japanese, and Indonesian national elections. The project also received funding to apply the tool in other areas like health and literature.

Yannick Dufresne is Leadership Chair in the Teaching of Digital Social Sciences and Assistant Professor of Political Science at Université Laval. He specializes in the study of public opinion, political communication, and elections. Yannick has also contributed since 2011 to the design and development of several large-scale engagement and data collection applications.


Presented by The Centre for the Study of Political Behaviour