Toward more productive policy-oriented research
Date:
Friday, January 21, 2022
Time:
11:00 am - 12:00 pm
Location:
Virtual meeting on Zoom

Export: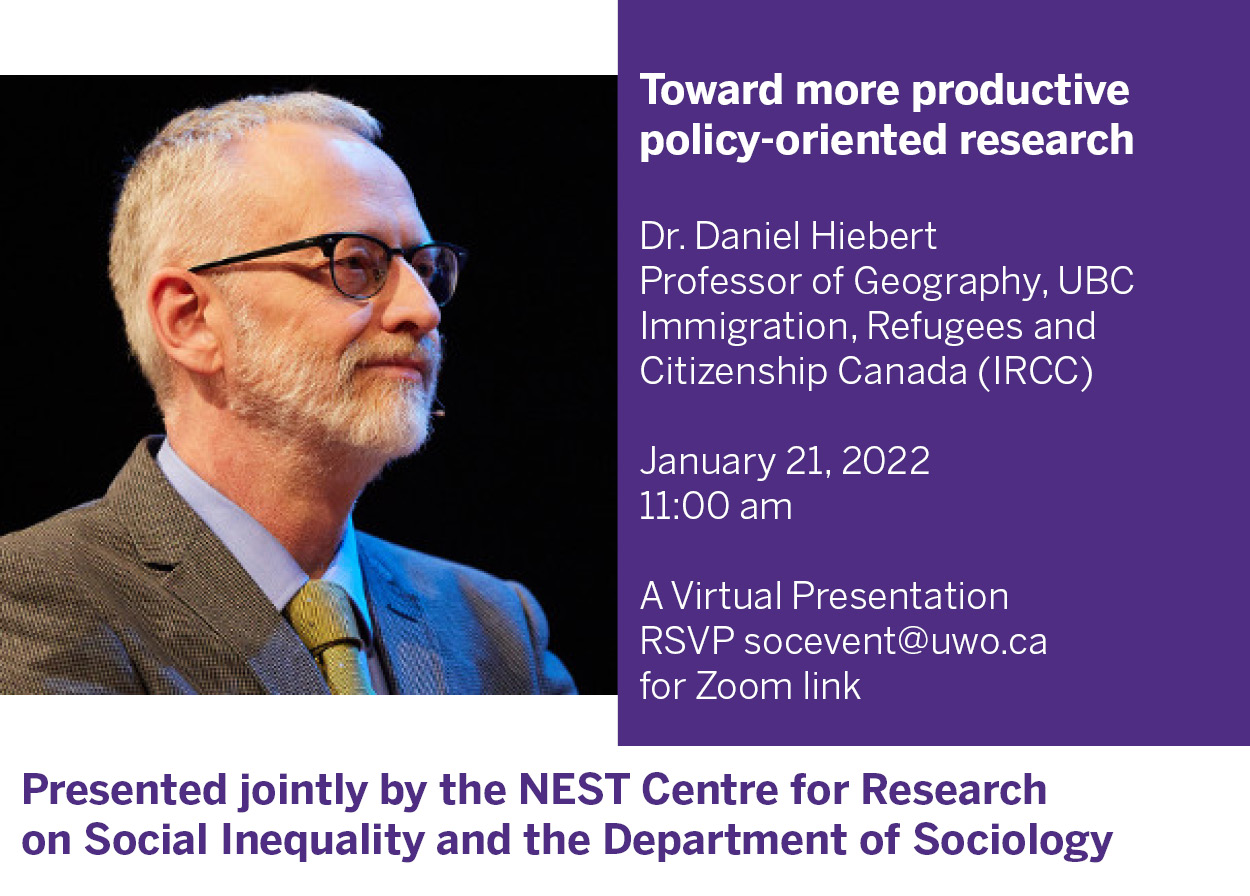 Toward more productive policy-oriented research
Dr. Daniel Hiebert
Professor of Geography, UBC
Immigration, Refugees and Citizenship Canada (IRCC)
January 21, 2022
11:00 am - 12:00 pm
Online
RSVP socevent@uwo.ca for Zoom link

Most significant research projects begin with the belief that something is wrong and that research might contribute to improving the situation. Research, in these cases, involves two steps: identifying a problem and its causes, and framing solutions. Generally speaking, academic work is more attuned to the former than the latter; our world is focused on critical thinking and, only rarely, turns to problem-solving. Most of the social issues that animate critical research are tied, one way or another, to state policies -- such as the nature of social programs, immigration systems, limits on carbon emissions, and even the amount of money allocated to research. There are a number of pathways to influence these policies but perhaps the most productive means is through direct engagement between researchers and policy officials. There is nothing simple or easy about this process, though, since the modes of work, and understanding, differ quite profoundly between academic and policy environments. In this presentation Dr. Hiebert will discuss some steps that may be taken to bridge this gap, which may help researchers reach out more effectively to government officials who are charged with policy development.

Contact socevent@uwo.ca if you require information in an alternate format, or if any other arrangements can make these events accessible to you.

Presented jointly by the NEST Centre for Research on Social Inequality and the Department of Sociology.