Emotion Regulation as Cause & Solution to Prejudice
Date:
Friday, January 21, 2022
Location:
Virtual meeting on Zoom

Export: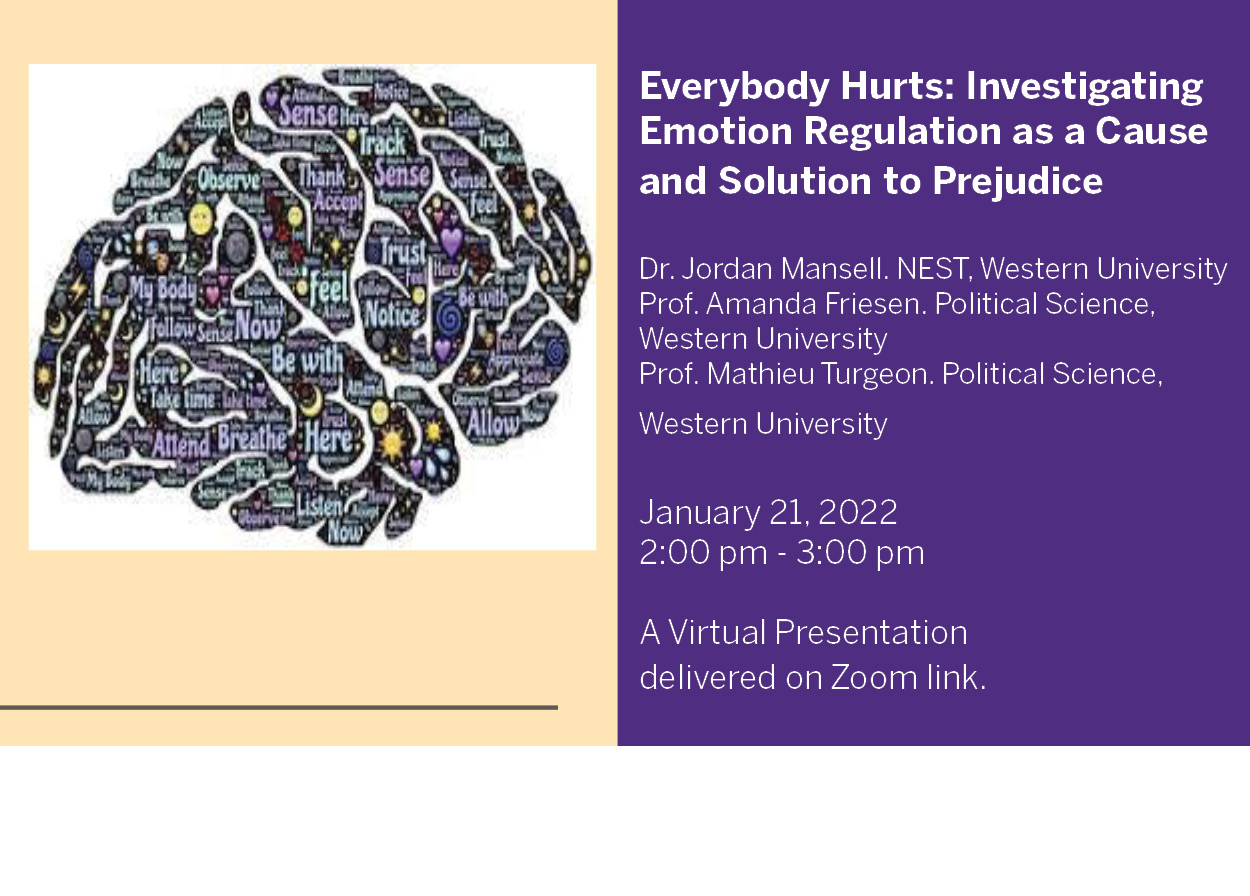 Everybody Hurts: Investigating Emotion Regulation as a Cause and Solution to Prejudice
Friday, January 21st,
2:00 pm – 3:30 pm
Dr. Jordan Mansell. NEST, Western University
Prof. Amanda Friesen. Political Science, Western University
Prof. Mathieu Turgeon. Political Science, Western University

Research On Applied Political Psychology:
Zoom Link: https://westernuniversity.zoom.us/j/4561905214?pwd=T29qbjFzanJnUnZBc0N6NUkxdDM3Zz09


Abstract: There is an established relationship between emotion and prejudice. However, this relationship is complicated by the fact that humans are not passive emitters of emotion but can act upon and regulate their emotional states. Given the pervasiveness of anti-prejudice norms, an explanatory gap exists between how experiencing negative emotion toward outgroups leads to prejudicial attitudes. One explanation is that the development of prejudice is a consequence of individuals' failure to appropriately regulate their affective responses to outgroup members. Research on emotion regulation suggests that expressive suppression, the constraint of emotional expressions, in response to outgroup members could be responsible.

We will be recruiting research assistants to join our project team. Interested students are encouraged to email Jordan Mansell: jmansel3@uwo.ca.