Western Summer Research Computing Workshops
Date:
Thursday, August 8, 2019
Location:
Middlesex College (MC)
Room: 204

Export: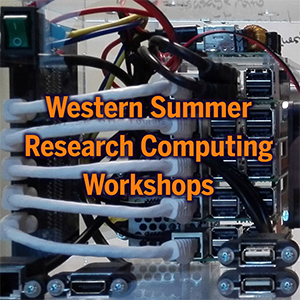 Built on Software Carpentry workshops on selected topics, this series of workshops include lessons on Unix Shell, Python and R programming, the parallel programming features in C++ and Fortran, visualization using ParaView and the computing techniques useful for research. The goal of the summer research computing workshops is two fold. First, it is aimed to provide students and researchers with an opportunity to acquire and refresh knowledge and techniques essential to their research that involves computational and data processing tasks. Second it is hoped that the workshops will provide a natural opportunity for interaction and for the development of connections within the diverse Western research community. The workshops are free, but registration is required to secure a seat.