Biology Weekly Seminar - Oswald Schmitz
Date:
Friday, March 9, 2018
Location:
Biological & Geological Sciences (BGS)
Room: 0153

Export: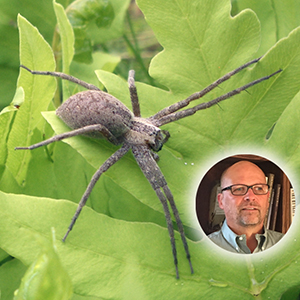 The evolutionary ecology of ecosystem functioning: linking predator functional traits to soil carbon retention across a human land use gradient
Soil carbon (C) storage is a major component of the carbon cycle. Insights from long-term experimentation and mathematical modeling leads to the prediction that variation in soil C stored within old field ecosystems should be related to the way predators hunt their prey and the corresponding adaptive anti-predator responses of prey. A test of the prediction across multiple old fields revealed that the arthropod predator community explained 41% of variation in soil C retention among 15 old fields.