Biology Weekly Seminar - Cory Harris
Date:
Friday, March 24, 2017
Location:
Biological & Geological Sciences (BGS)
Room: 0153

Export: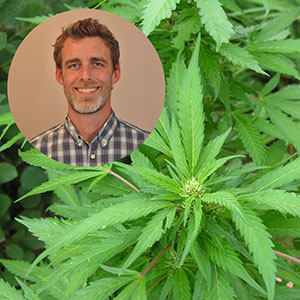 Not Just Pot: The endocannabinoid system as a target of medicinal plant bioactivity
Dr. Harris' research integrates laboratory, field and community-based approaches to study the ethnobotany, pharmacology and chemical ecology of plants with an emphasis on native Canadian species used for food and medicine. Working with various partners his team applies a "benchtop to community practice" approach to support the safe and effective use of natural products. The seminar will focus on the emergence of the mammalian endocannabinoid system as both an unexplored mechanism of medicinal plant bioactivity and an unexplored target of plant chemical defense.