Table Talks with Keith Horwood
Date:
Thursday, November 16, 2017
Location:
Western Student Services Building (WSS)
Room: 2130

Export: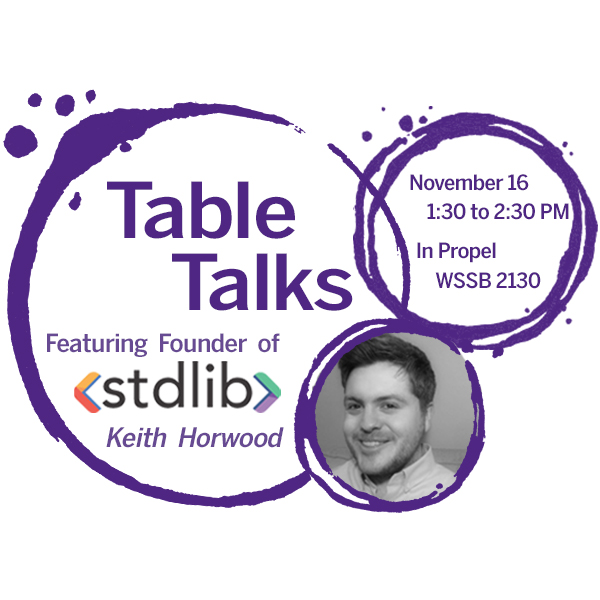 On November 16 meet Keith Horwood at Propel!
Keith Horwood is the founder and CEO of StdLib, a platform that enables developers to easily build and ship web software.
Based out of San Francisco, he has raised $2M in venture funding to date from prominent Silicon Valley angel investors and VCs. As a multidisciplinary problem-solver, Keith has been an avid software enthusiast from a young age and graduated from Western with an Honours Double Major in Biochemistry and Evolutionary Biology in 2010. His passion for building led him to develop a number of popular open source libraries and brought him out to San Francisco for a Lead Engineering role in 2014. Since then, his projects have helped thousands of software engineers worldwide, and his enthusiasm to start a business culminated in the founding StdLib in early 2016.
Join our round table discussion and chat with Keith about science, software, business, fundraising and all things in-between!
Audience:
Department: