Polymer memories: Devices and mechanism, Dr. D. Singh
Date:
Thursday, November 21, 2019
Location:
Physics & Astronomy Building (PAB)
Room: 100

Export: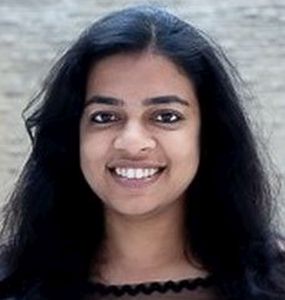 Department of Physics and Astronomy
PHYSICS & ASTRONOMY COLLOQUIUM
Dr. Deepa Singh
Department of Physics & Astronomy
Western University
"Polymer memories: Devices and mechanism"
ABSTRACT
Polymer memory devices have become a widely researched topic in recent years. These devices exhibit fast switching speed, non-volatile memory characteristics and are potentially less expensive. Therefore, they could be a great alternative to replace existing memory technologies. This talk provides an overview of electrical switching phenomena in various polymers used in memory devices and elucidates different origins of hysteresis found in their charge–voltage (capacitive) or current–voltage (resistive and transistor) response. Bistable electrical switching behaviour arising from three different processes, viz., ferroelectricity, trapping-detrapping and redox effects, in polymers are emphasized. Finally, the structure-function relationships of materials and memory devices and their operating mechanisms are summarized.
STUDENTS – after the talk, you're encouraged to return to the 2nd floor Atrium lounge to meet with the speaker.
COFFEE – coffee and cookies will be available in the 2nd floor Atrium lounge at 1:15 p.m.
CELL PHONES – as a courtesy to the speaker and audience, please set your cellphones to "silent" mode. Thanks!