Songs of Many Lands
Date:
Friday, November 24, 2023
Location:
Music Building (MB)
Room: von Kuster Hall

Export: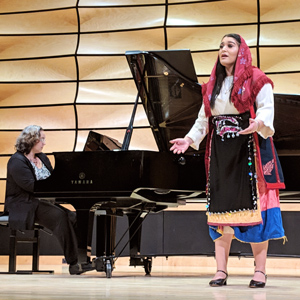 Celebrate Western's International Week with the annual Songs of Many Lands concert. Performed by Voice students at the Don Wright Faculty of Music. To get involved as a singer, contact your Voice Studio Teacher for more information.
Free admission. Pre-registration not required. Simply attend and enjoy! End time approximate.
Download the digital concert program in advance or when you arrive at the venue by using your smartphone. Visit our Concert Programs webpage for details.
Sign up for event emails from the Don Wright Faculty of Music to receive monthly event summaries, schedule changes, and a season sneak peek in August.
Event Type:
Audience:
Department: