Music Graduate Colloquium: Susan Lewis, Western University
Date:
Friday, January 27, 2023
Location:
Music Building (MB)
Room: Studio 242

Export: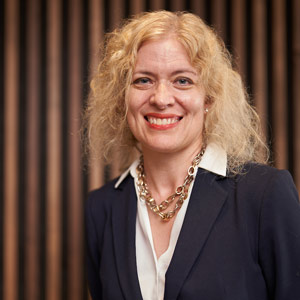 Presented by Graduate Studies in Music, the Don Wright Faculty of Music Graduate Colloquium series includes lectures by distinguished guests, Western faculty members, and senior graduate students on all fields of research and creative activity in music.
Susan Lewis (Western University)
"Gardens of Madrigals in Early Modern Italy"
Admission is free, and all are welcome to join.
Abstract
Gardens and madrigals shared a close sensory relationship in Renaissance Italy. The influence of Renaissance garden culture on the Italian madrigal can be seen in the layout of madrigal books, the choice of textual themes and imagery, and the patronage and performance of madrigals. This paper adopts an interdisciplinary approach, drawing on cultural history, musicology, and garden history, and proposes that a common aesthetic language governed the creation of gardens and the cultivation of madrigals in late sixteenth-century Italy. The Italian madrigal and its sub-genres of canzonettas and canzoni alla napolitana formed the backbone of Italian secular song and became the most successful musical export of the sixteenth century. The key components of garden design and aesthetics―variety, rarity, arrangement, novelty, and the interplay of nature and artifice―can be seen across madrigal books in the decades around 1600. The intersections of garden and madrigal design are strongest in madrigal books produced in the orbits of dynastic and cardinal patronage, where music and gardens featured prominently in efforts of self-aggrandizement and display. By the end of the sixteenth century, garden culture had become a prized marketing tool used by Venetian publishers to promote madrigals across Europe.
---
Joining us on campus for an in-person event at Western's Don Wright Faculty of Music? Check our Audience Information webpage before you leave home for always-up-to-date general information, including health and safety protocols.
Sign up for our monthly email to be notified of all planned events and for notifications of schedule changes.
Event Type:
Audience: