Music Graduate Colloquium: Noriko Manabe
Date:
Friday, January 21, 2022
Export: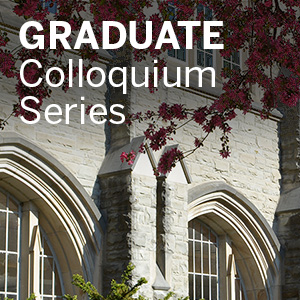 Presented by Graduate Studies in Music, the Don Wright Faculty of Music Graduate Colloquium series includes lectures by distinguished guests, Western faculty members, and senior graduate students on all fields of research and creative activity in music.
Noriko Manabe (Temple University)
"'Abe Road': Kuwata Keisuke's Political Beatles Parody and the End of an Era"
Abstract
On May 4, 2009, Kuwata Keisuke, lead singer of Japanese rock band Southern All Stars and one of Japan's most popular musicians—presented a parody of Abbey Road on Music Tiger, a music series he hosted on nationwide television. His Japanese lyrics criticized corruption in Japanese politics and commented on the volatility of financial markets, rising national indebtedness, climate change, North Korean missiles, American troops in Japan, and the death penalty, among other contemporary sociopolitical issues.
This broadcast was extraordinary for several reasons. First, it is highly unusual for Japanese recording artists to engage in political criticism, especially for mainstream artists and on terrestrial network television. Kuwata got away with this rebellious gesture because he presented the show as a "mishearing" of a famous album. He carefully chose Japanese words that mimicked the original English lyrics and pronounced them to sound like English; an inattentive listener would have heard them as the original. The episode was titled, " Soramimi Abe Road"—imagined Abe Road, named after Abe Shinzō, the former prime minister.
This presentation will demonstrate how Kuwata transformed Abbey Road into political parody through clever manipulation of the Japanese language, thereby affording him the rare opportunity to voice political opinion through popular music on broadcast television.First, I recount the history of Anglo-American rock fandom in Japan, the impact of the Beatles' tour in Japan in 1966, and their lasting influence on Japanese popular culture. I then explain why the media tends to shy away from critical reporting of the government, and why musicians in particular are loathe to engage in political commentary. I describe Japanese-language covers of English-language songs and the commonness of mishearing foreign songs as if they were in Japanese. Using IPA charts, I then analyze the linguistic tricks in Abe Road, showing how Kuwata chose Japanese words with matching or similar vowels and consonants to the original English lyrics to facilitate the mishearing. I explain the political context of his commentary and compare them with another of Kuwata's political stunts in late 2014 that led to a public drubbing, to demonstrate how the political time, coupled with the Beatles' foil, impacted reception. "Abe Road" thus illustrates the deep influence that the Beatles, and Abbey Road in particular, have had on rock in Japan and on musicians like Kuwata—not only musically but also spiritually and philosophically. Like Abbey Road, "Abe Road" also captured the end of an era—in this case, in Japanese politics.
This event was originally scheduled for Dec 3 2021.
Admission is free, and all are welcome to join.
Register for Zoom access information in advance
Event Type:
Audience: