Alma and Arnold Rosé: Only the Violins Remain Exhibit
Date:
Tuesday, January 7, 2020
Location:
The D.B. Weldon Library (WL)
Room: Spencer Gallery

Export: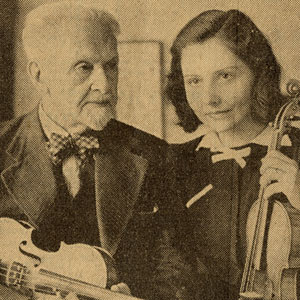 Exhibit runs Jan. 7 – Feb. 28, 2020
Take a tour through one of history's forgotten chapters with this powerful exhibit. Photographs and artifacts help to tell the story of Alma and Arnold Rosé, two musicians who fell victim to the Nazi regime in World War II. Discover their fascinating personal and professional lives, and the legacy of their music-making.
Brought to you by the Austrian House of History, the exhibit features items from Western's Gustav Mahler-Alfred Rosé Collection.
To book a guided tour of the exhibit, contact Brian McMillan, Director of the Music Library at bmcmill2@uwo.ca.